JAKE ABBOTT |
Senior Investment Officer | SBCERA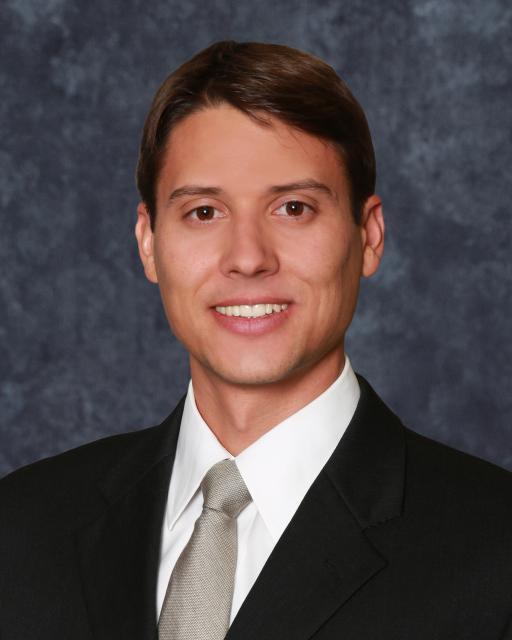 Mr. Abbott is an Investment Officer with the San Bernardino County Employees' Retirement Association (SBCERA). As a member of the investment team, Mr. Abbott is responsible for the development of investment goals, underwriting investment opportunities, manager selection, and investment operations.
Prior to joining SBCERA in September 2015, Mr. Abbott was an Investment Strategist for the Chamberlain Group, a private client investment advisor. He was responsible for leading investment due diligence, portfolio design, and investment communication. Previously, he worked as an Associate Portfolio Manager, Equity Derivatives at Russell Investments where he was responsible for management of Global cash equitization programs and trade execution. He began his investment career as a US Equity Manager Research Analyst at Russell.
Mr. Abbott earned a Bachelor's Degree in Economics/Operations Research from Columbia University and is a CFA charterholder. He is a member of the CFA Institute and volunteers with the CFAOC's Student Managed Investment Fund.
SAM AUSTIN |
Partner | NEPC, LLC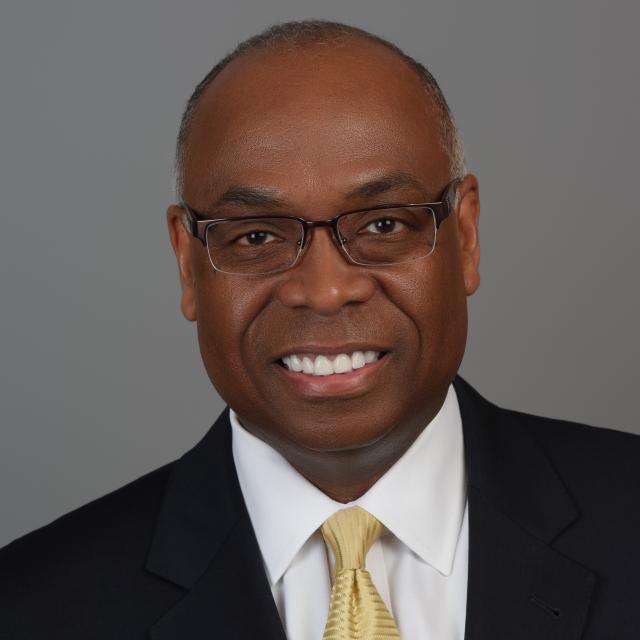 Sam Austin, based in San Francisco, California, manages NEPC's Western Region public fund consulting activities. For 35 years, Sam has offered consulting advice to public fund, corporate, multi-employer, endowment and eleemosynary clients. Sam currently serves as Chair of NEPC's Governing Board. He previously chaired NEPC's Partner Nominating Committee. Sam also is Chair of NEPC's Diversity, Equity, and Inclusion Board.
Prior to joining the Partnership at NEPC in 2017, Sam was a Senior Vice President at FIS Group (now Xponance) for five years, where he advised pension clients on the portion of their asset allocation dedicated to emerging managers. Sam contributed to manager selection decisions as a Voting Member of the Investment Committee at FIS. Previously, Sam worked for 10 years at Virtus Investment Partners where he held the position of Executive Managing Director. As a Member of the Virtus Executive Committee, reporting to the CEO, he was a key participant in the strategic planning and implementation for the spin-out of multiple boutique money management subsidiaries from Phoenix Insurance. Earlier in his career, Sam was a Principal and Team Leader for the Public Fund and Taft-Hartley businesses at Barclays Global Investors (now BlackRock). He also served initially as a Portfolio Strategist for Quantitative Equities and later as Principal and Co-Head of Marketing at Bankers Trust Company (now Deutsche Bank).
Sam is the founder and Board Chair of the Investment Diversity Advisory Council (IDAC), an organization with representation from all stakeholders in the investment business, dedicated to working collaboratively to implement strategies that can transform the equitable representation of all parts of the population throughout our industry. Sam was also the founding President of the New York Chapter of the National Association of Securities Professionals (NASP-NY), where he created the NASP-NY Trustee Education Seminar in 1994. His initiative to launch the NASP Finance and Scholastic Training Track ("FAST Track") Program in New York has been adopted by other local chapters of NASP around the country and has introduced hundreds of inner-city high school students to careers in banking, finance and asset management. Sam was inducted into the NASP-NY Wall Street Hall of Fame in 2013. Sam earned his M.B.A. degree in Finance from the Questrom School of Business at Boston University and a Bachelor of Science degree from Boston University.
JEAN-RENE BASLE |
Board Vice Chair | Investment Committee Chair | SBCERA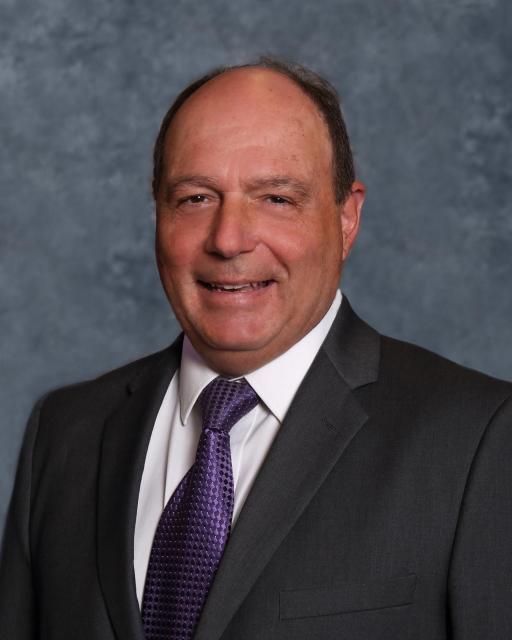 Jean-Rene Basle began his career in San Bernardino County government in 1989 as a Deputy County Counsel representing and litigating cases for Child Protective Services. He became the Assistant County Counsel in 2007 and the County Counsel in 2010. As County Counsel, Mr. Basle provided legal representation, advice, and counsel to the Board of Supervisors and the County CEO. His responsibilities also included the management of the Office of County Counsel and its $14 million budget.
Other major duties during Mr. Basle's 28-year County career included being general counsel for the San Bernardino County Transportation Authority and the County Defined Contribution Committee, as well as providing legal representation and advice to the Arrowhead Regional Medical Center and the County Human Resources Department. He retired from County employment in 2018.
Mr. Basle received his Juris Doctorate (JD) from Seattle University School of Law in 1986, and his Bachelor of Arts degree in English from the University of Puget Sound in Tacoma, Washington in 1983. He lives in the City of Chino Hills with his wife Kim, and they have two adult children, Nicole and Eric.
MARC BRACCO |
Board Chair | SBCERA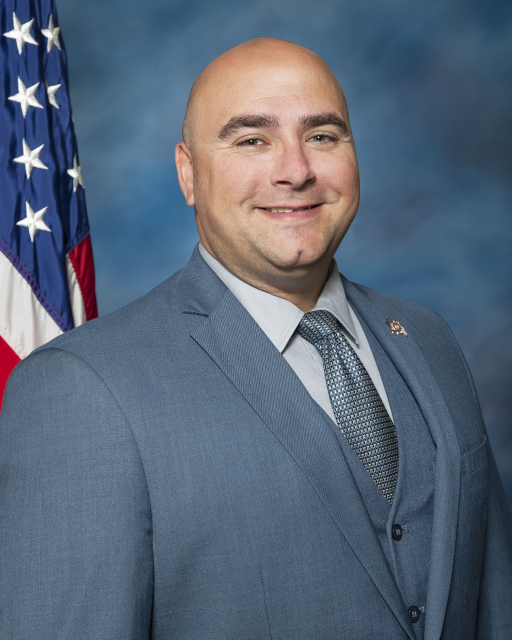 Marc Bracco is the lieutenant assigned to the Bureau of Administration of the San Bernardino County Sheriff-Coroner's Department. He assists with managing the division, which handles the department's annual budget of $800 million, including purchasing, contracts, grants, position control, fleet, and capital improvement projects. Marc has been in law enforcement for over 22 years. Effective January 1, 2019, he was elected to the San Bernardino County Employees' Retirement Association as the Safety Member Trustee.
Marc is currently the Region 5 Chairman for the California Narcotic Officers' Association. Before being elected as the Safety Member Trustee, Marc spent the last eight years with the Sheriff's Employees' Benefit Association (SEBA). He ended his time with SEBA as the Vice president but had been the sergeant of arms and elected board member.
Marc graduated with honors, Summa Cum Laude, in February 2017, with his Master of Business Administration (MBA) in Management Degree. Marc possesses a Bachelor of Science in Management Degree, which he graduated with honors, Magna Cum Laude. He enjoys teaching and is a regular instructor at the Sheriff's Department Advanced Officer Training Center.
DEBBY CHERNEY |
Chief Executive Officer | SBCERA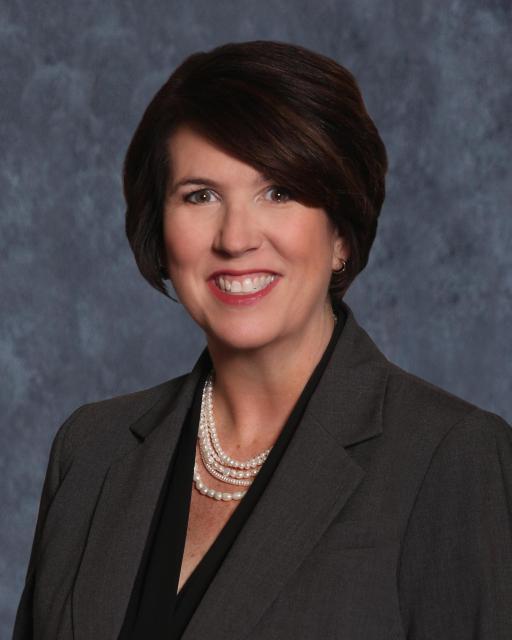 Debby Cherney is the Chief Executive Officer of the San Bernardino County Employees' Retirement Association (SBCERA), where she oversees day-to-day administrative operations in accordance with the policies established by the SBCERA Board of Retirement (Board). She advises and assists the Board in long range planning and development; ensuring SBCERA is providing the best service to our Members and secure retirements today and well into the future.
Prior to joining SBCERA in August 2018, Debby served as the Deputy General Manager at the Eastern Municipal Water District (EMWD). During her time at EMWD, she was actively engaged on California water issues regarding infrastructure, ratepayer affordability and addressing the issue of failing water systems throughout the state. Prior to EMWD, Debby was the Executive Director of Finance and Administrative Services at Irvine Ranch Water District in Irvine, California and spent the first 15 years of her career in management consulting, working with public agencies and private companies.
Debby formerly served on the Executive Board of Directors of the Government Finance Officers Association of the U.S. and Canada, was the Chair of their advisory Committee on Retirement and Benefits Administration and was the Chair of the Women's Public Finance Network. She also formerly served as a member of the Board of Public Utilities for the City of Riverside.
Debby is a Certified Public Accountant, licensed in the State of California. She has a Bachelor's degree from Claremont McKenna College and an MBA from the University of California, Irvine.
FRANCES DONALD |
Global Chief Economist & Strategist, Multi-Asset Solutions Team | Manulife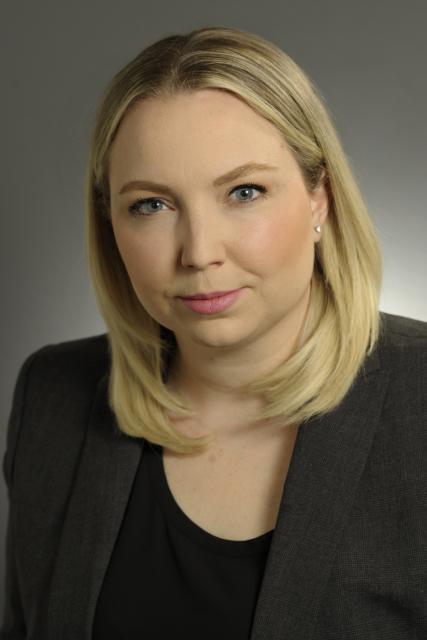 Frances forecasts global macroeconomic and financial trends, analyzes the economy and capital markets for potential opportunities and risks, and serves as a thought leader both within the firm and externally. As a senior member of the firm's multi-asset solutions team, she coordinates global macro research, assists in the team's return forecasting process, and contributes to portfolio positioning views.
Prior to joining Manulife, Frances worked as a financial economist for Scotiabank in Toronto, and before that as a global macro analyst for Pavilion Global Markets in Montreal. Earlier in her career, she held various positions at Deloitte, Roubini Global Economics, and Bank of Canada. Frances is a frequent public speaker and regularly appears in international media.
DR. JEFFREY GOLDEN |
Director | Burns & Allen Research Institute | Vice Dean of Research & Graduate Education | Cedars-Sinai Medical Center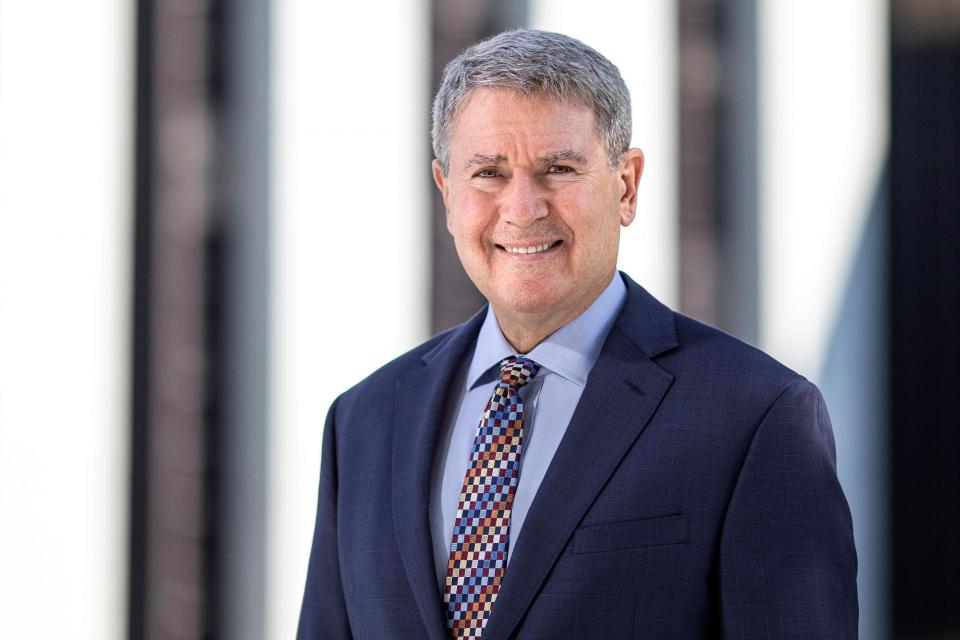 Jeffrey A. Golden is the Director of the Burns and Allen Research Institute and the Vice Dean for Research and Graduate Education at Cedars Sinai Medical Center. He previously held positions as the Ramzi S. Cotran Professor of Pathology at Harvard Medical School, Chair of Pathology at the Brigham and Women's Hospital and the Rorke Professor of Pathology at the University of Pennsylvania, Chair of Pathology at Children's Hospital of Philadelphia. Dr. Golden received his BA from the University of California, San Diego and his MD from the University of Pennsylvania. He trained in anatomic pathology and neuropathology at the Massachusetts General Hospital followed by postdoctoral training in the Department of Genetics at Harvard Medical School.
Dr. Golden's research has focused on understanding the developmental, molecular and cellular basis of neurodevelopmental disorders. He has had a particular interest in cell migration and interneurons as they relate to epilepsy, intellectual disabilities and autism spectrum disorder. He has also contributed to our understanding of human pathology in these and related areas. Dr. Golden served as president of the American Association of Neuropathologists, was president-elect for the Association of Pathology Chairs, and has chaired several NIH study sections. He also chaired the Board of Trustees for the Brigham and Women's Hospital Physicians organization. For his work he has been recognized with numerous awards. Beyond his own work, he has been engaged in efforts to more effectively use data to improve the health of individuals and communities. Dr. Golden has a longstanding commitment to advancing healthcare through research and in educating the next generation of investigators, physicians and other healthcare workers.
BARBARA HANNAH |
Chief Counsel | SBCERA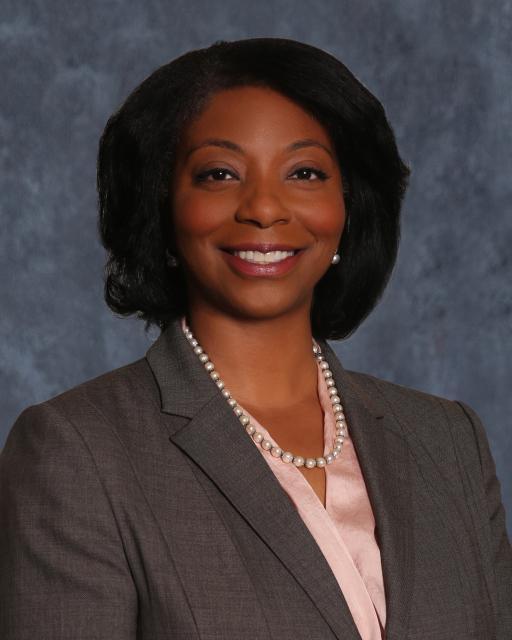 Barbara Hannah is Chief Counsel for the San Bernardino County Employees' Retirement Association (SBCERA). Ms. Hannah provides legal advice to the SBCERA Board, Division Chiefs and staff regarding retirement related issues. Ms. Hannah oversees the Legal Services Department including the Disability Retirement Unit.
Ms. Hannah is a long-term employee of SBCERA. Before becoming Chief Counsel, Ms. Hannah started in 2005 in the Legal Services Department while attending the University Of La Verne, College of Law. Upon passing the California Bar Exam, SBCERA hired Ms. Hannah as Staff Attorney, where she was instrumental in implementing several procedures, as well as responsible for litigating appeals. In 2014, Ms. Hannah promoted to Senior Staff Counsel, and in 2018, SBCERA hired Ms. Hannah as Chief Counsel.
A native of San Bernardino County, Ms. Hannah is active in her community. In 2010, Ms. Hannah became a founding member of the Inland Empire Legal Association of Women, a nonprofit organization dedicated to promoting women lawyers and judges in the Inland Empire and advocating for the concerns of all women in the community. Ms. Hannah served as the chair of the By-Laws committee and drafted the organizations first By-Laws. Ms. Hannah also served on the Board of Directors for the Inland Empire Legal Association of Women.
Since 2008, Ms. Hannah dedicated time during the week as a volunteer attorney for the Inland Empire Latino Lawyers Association (IELLA), a nonprofit organization that provides free legal aid services to low income residents of San Bernardino and Riverside counties. IELLA has honored Ms. Hannah for her volunteer service by awarding her with the "Outstanding Pro Bono Attorney of the Year" award. Outside of receiving this award, throughout the years, Ms. Hannah has been recognized for her pro bono service of 50 hours or more in a year. For over a decade now, Ms. Hannah continues to serve her community by volunteering with IELLA.
Ms. Hannah graduated from the University of California Santa Barbara with a Bachelors of Art in Political Science with an emphasis in International Relations and obtained her Juris Doctor from the University of La Verne, College of Law.
Thomas Kim |
Senior Investment Officer | SBCERA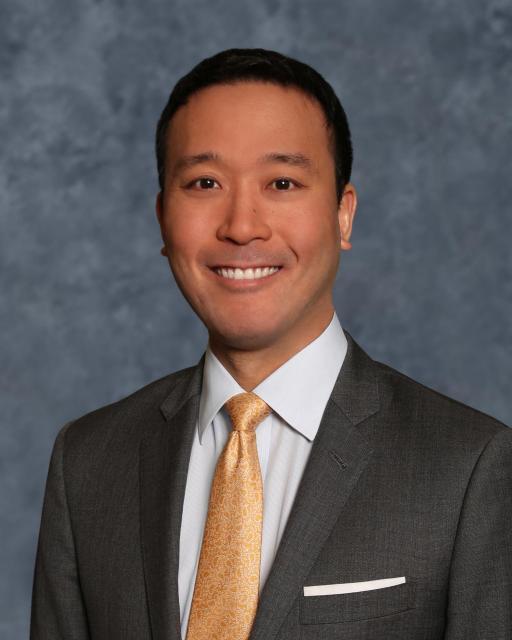 Mr. Kim is an Investment Officer with the San Bernardino County Employees' Retirement Association (SBCERA). As a member of the investment team, Mr. Kim is responsible for the development and implementation of investment policy, selection of managers, and evaluation of investment opportunities.
Prior to joining SBCERA in 2020, Mr. Kim was a consultant for the investment chair of a hospital endowment and pension, where he assisted with asset allocation and manager research. Earlier in his career, he worked at multiple hedge funds, investing in equities across various sectors and strategies. Mr. Kim started his career in investment banking, with a focus on mergers and acquisitions in the technology sector.
Mr. Kim earned his MBA in Finance from the Kellogg School of Management at Northwestern University, and holds a BA in Economics from Yale University.
CLARKE MICHALAK |
Managing Director | PGIM Real Estate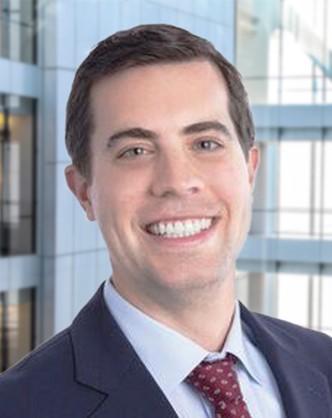 Clarke Michalak is a managing director of PGIM Real Estate and a portfolio manager for PRISA III, PGIM Real Estate's flagship U.S. value-add equity real estate fund. Based in San Francisco, Clarke is responsible for investment strategy, investor relations, fund management, and west coast transactions and asset management.
Preceding his role in portfolio management, Clarke was an asset manager of the Fund's west coast portfolio with investments across property types, including multifamily, office, industrial, and retail.
Prior to joining PRISA III, Clarke was a member of the west coast transactions team responsible for new acquisitions in San Diego, Orange County, and the Inland Empire. His responsibilities included wholly owned acquisitions and joint venture partnerships of all property types and at all phases of the investment cycle from ground-up developments to stabilized properties.
Clarke also supported the asset management teams with placement of debt and developed partnerships with management and leasing teams to source new acquisitions.Clarke was previously a member of the PRISA and Single Client Account asset management teams in the Chicago and New Jersey offices, respectively. His experience covered a wide range of property types with a focus on office, retail, hotel, and storage properties.
Clarke is active with Urban Land Institute (ULI) and served as National Vice Chair for the Silver Multifamily Council. Clarke has a bachelor's degree from Cornell University and is a Chartered Financial Analyst (CFA) charterholder.
YULIYA ORYOL |
Attorney & Partner | Nossaman, LLP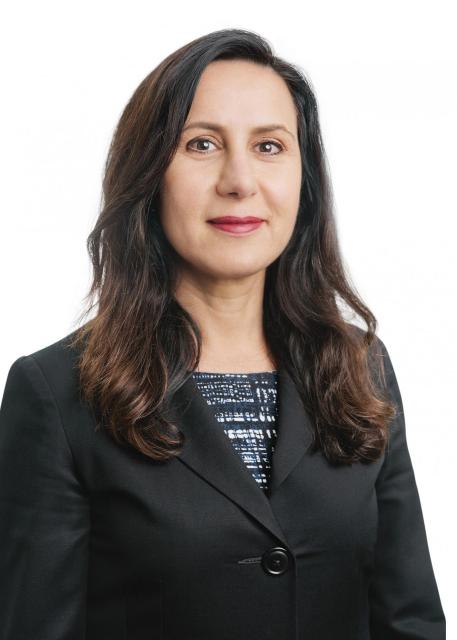 Yuliya Oryol is Co-Chair of the Pensions, Benefits and Investments Group at Nossaman. She has more than two decades of experience representing institutional investors and government agencies in a broad range of investment and corporate matters. She focuses her practice primarily on representing public pension plan investors nationally and internationally in connection with public market and private market investments. Yuliya appears before boards of trustees to present on issues related to investments and works with investment officers and in-house counsel on investment transactions. She also regularly speaks at industry conferences and publishes on the subject of alternative investments and other investment-related matters. Yuliya is the current Chair of the Investment Section of the National Association of Public Pension Attorneys.
From 2000 to 2003, Yuliya worked in Seoul, South Korea, where she represented American, Asian and European entities, including South Korean institutional investors.
Prior to private practice, she was a Judicial Intern for the Hon. Daniel M. Hanlon, California Court of Appeals, First Appellate District and a Judicial Extern for Chief Magistrate Steele Langford, U.S. District Court and Northern District of California.
Yuliya is fluent in Russian and proficient in Spanish.
DONALD PIERCE |
Chief Investment Officer | SBCERA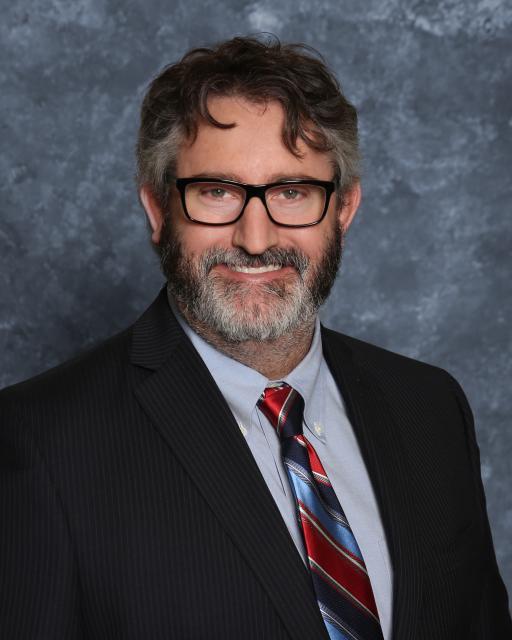 Mr. Pierce serves as the Chief Investment Officer for the San Bernardino County Employees' Retirement Association (SBCERA), where he has been part of the investment team since 2001. He works directly with the Board on developing policy and investment goals, implementing investment objectives and the selection of investment managers, and is responsible for the day-to-day operation of the investment division.
During his tenure with SBCERA, Mr. Pierce introduced international private equity, emerging market debt, and option strategies into the plan's mix. Additionally, he has spearheaded a new rebalancing methodology for the fund.
Mr. Pierce earned a Bachelors of Science Degree in Statistics from San Diego State and is a CFA charter holder. He is a member of the CFA Institute and has shared his professional expertise with various professional organizations.
SOULTANA REIGLE |
Managing Director | PGIM Real Estate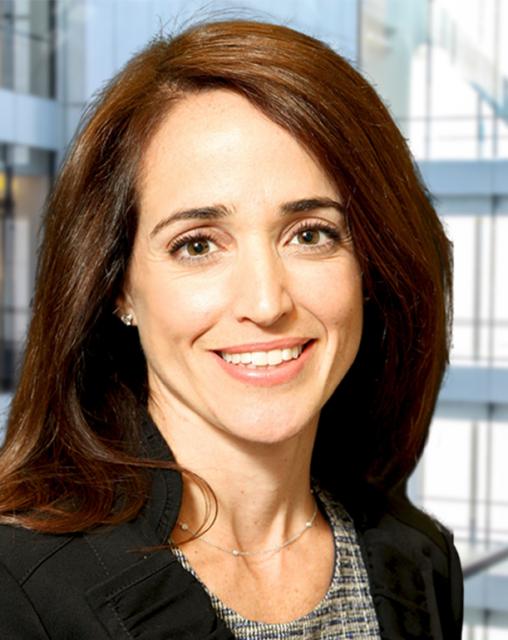 Soultana Reigle is a managing director at PGIM Real Estate. Based in Newark, New Jersey, Soultana is the senior portfolio manager for PGIM Real Estate's value-add investment strategies, which include PRISA III, the U.S. Property Fund series, Impact Value Partners (IVP) and Essential Property Partners II. She is a member of the U.S. Investment Committee and the U.S. Management Council.
Soultana is responsible for the oversight of a team of experienced portfolio managers whose focus is to produce value-add returns on behalf of their respective investors. The team works with PGIM Real Estate's Transactions and Asset Management groups to develop customized investment strategies for each fund and to execute on this plan. Soultana is involved in capital raising and client-related activities associated with the funds' existing and prospective investors.
She has worked exclusively on value-add strategies at PGIM Real Estate since 2003 and
has been directly involved in over $10 billion of realized value-add transaction activity.
Prior to joining PGIM Real Estate in 2001, Soultana was a vice president of development with Transwestern Investment Company, where she managed numerous office and industrial developments and was directly involved in all aspects of the investment process including budget development, capital raising, leasing oversight, and disposition. Previously, Soultana worked for three years in the Investment Management group of LaSalle Partners, Inc.
Soultana has a dual bachelor's degree in economics and history from Northwestern University. Soultana is a member of the Urban Land Institute (ULI) where she is on the leadership team of one of its multi-family councils and is also a member of the Pension Real Estate Association (PREA).
GINA SANCHEZ |
Founder & CEO | Chantico Global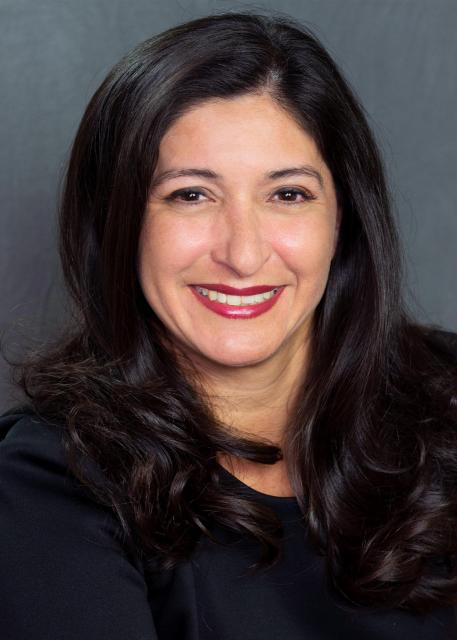 Ms. Sanchez is the Chief Executive Officer of Chantico Global, a global investment consultancy, and Chantico Technology, an investment technology software publisher. She also serves as a member of the Investor Advisory Group to the Public Company Accounting Oversight Board (PCAOB), a nonprofit corporation established by Congress to oversee the audits of public companies, where she is Chair of the Technology and Innovation Sub-Committee. In addition, she serves a Trustee of the Los Angeles County Employee Retirement Association (LACERA) Board of Retirement where she serves as Chairwoman and a member of the Board of Directors for Cedars Sinai Hospital, where she serves on the Executive Committee. Finally, she serves as an Advisory Board Member to the UCLA Masters of Financial Engineering Program and Applied Real Intelligence (ARI) Venture Debt Opportunities Fund.
Chantico Global was spun out of Roubini Global Economics in 2013. Previously, Ms. Sanchez was the Director of Equity and Asset Allocation for Roubini Global Economics.
Prior to joining RGE, Ms. Sanchez spent four years as an institutional asset manager, serving at the California Endowment, a US$3 billion Los Angeles-based foundation, as managing director of public investments and at the Ford Foundation, a US$10 billion New York-based foundation, as director of public investments. In both roles, she was responsible for making asset allocation and manager selection recommendations for all external public managers, including both total return and absolute return strategies.
Ms. Sanchez spent over eleven years on the asset management and banking side. She was a portfolio manager and strategist for eight years at American Century Investment Management in Mountain View, Calif. where she ran over $6.5 billion in AUM. She also worked in emerging markets research at JPMorgan in New York.
She is a contributor for CNBC and was a recipient of Institutional Investor's 2009 Foundations and Endowments Rising Stars Award. She holds a bachelor's degree in economics from Harvard University and a master's in international policy studies from Stanford University.