SBCERA Launches New Website to Better Serve Its Members & Stakeholders
May 6, 2020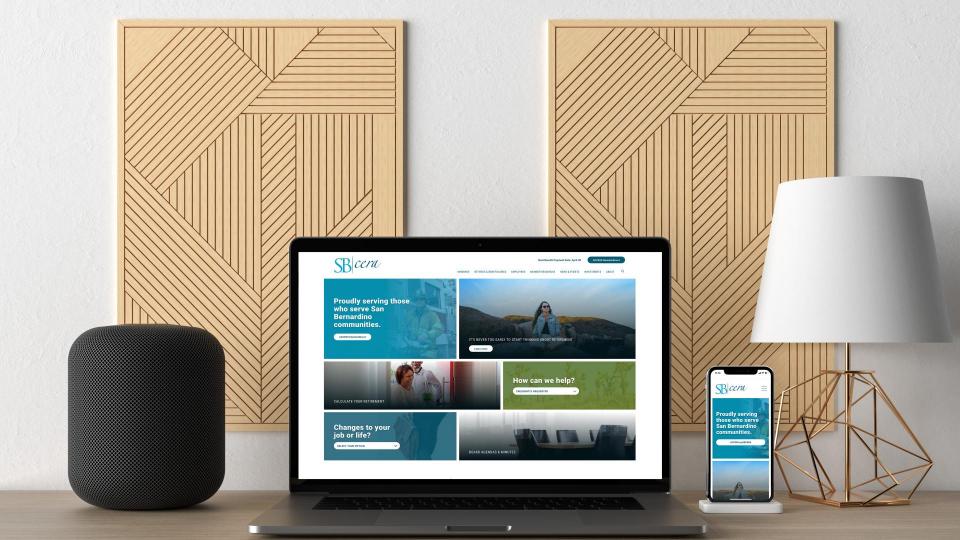 This year, the San Bernardino County Employees' Retirement Association (SBCERA) is marking 75 years of service to our members. As we pass this historic milestone, we're heading into the future with the launch of our new website­—specially tailored for those we serve. Our new site will also help us more effectively provide you with the latest updates and information, with many of our services currently shifting online due to the coronavirus (COVID-19).
Throughout the past 75 years, our mission has been to provide members and their beneficiaries with retirement and related benefits and services. As technology has advanced, so has our commitment to provide great service. To this end, we're excited to deliver a user-friendly website that will help support the needs of all our members and beneficiaries.
This new website offers an enhanced user-experience with its intuitive design, easy navigation, and fast access to information. Visitors will find a responsive and accessible design that can automatically adjust the layout, font sizes, and images to fit your tablet or mobile phone.
If you haven't had a chance to experience our new digital front door, please visit www.sbcera.org. We invite you to browse around and enjoy the new features the site has to offer. We hope you'll find our website to be a helpful tool as you plan your retirement, search for helpful information, or discover new resources. You can also find frequent updates on our current "safer at home" office closure, and information on how we can still serve you online and over the phone.
Lastly, we'll be launching our new and improved online member portal, "mySBCERA" (currently known as MemberDirect), later this spring. Updates will include easier navigation and development that will allow for future online services. The site will also be mobile-friendly and accessible anytime, anywhere, using your preferred mobile device.
These new resources will help us serve you now and well into the future.