National Retirement Security Month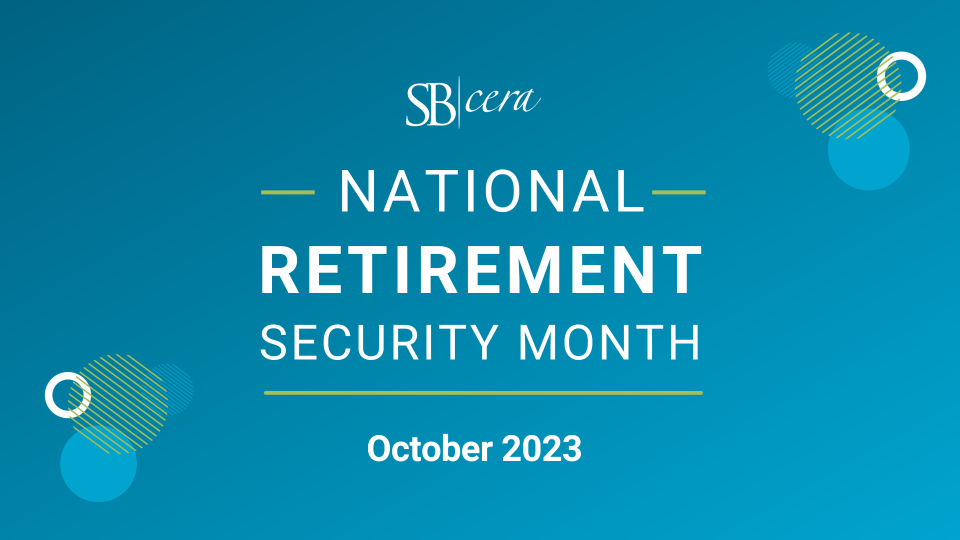 This month, SBCERA joins the nation in celebrating National Retirement Security Month (NRSM), a time dedicated to raising awareness and helping our members take concrete steps toward their retirement goals.
We recognize the importance of comprehensive retirement planning, and we're committed to empowering you on your journey to retirement and beyond. In recognition of NRSM, we've prepared a list of information and resources that can help you prepare for your future.
Determine Your Retirement Goals
Before you plan for retirement, it is important to have a clear understanding of your financial goals. Consider factors such as your desired retirement age, anticipated financial obligations, and lifestyle, to name a few. You can estimate a future retirement benefit in mySBCERA, your online member portal to get started.
Understanding Your Benefits
The truth is, retirement is a layered and sometimes complicated process, but as an SBCERA member, you have access to resources that can help you along the way. One of those resources is the Retirement Consultation Guide. In this guide, we've segmented the retirement planning into: Before Retirement, At Retirement, and After Retirement. It's designed to help you clearly understand the retirement process and highlight important information to consider while working towards retirement.
Explore Voluntary Retirement Savings Plans
If you're not already contributing to a voluntary retirement savings plan, now is a great time to contact your employer's recordkeeper and get started with contributing to a 457 plan.

A 457 plan is a retirement savings plan offered to employees of local governments, among others. You might also be able to participate in your employer's 401 (k) plan to the extend they have one.
In either case, these plans are designed to help supplement your future retirement income. You can to choose how much you contribute and there are even tax benefits included.
Attend a Pre-Retirement or Mid-Career Webinar
Our pre-retirement webinars are intended for members who are about 5 or more years away from retirement, and our mid-career webinars are intended for members who are about 10 or more years away from retirement.
Learn more and register for a webinar today by visiting: www.SBCERA.org/Webinars.
Additional Resources
mySBCERA is your online member portal and it has a number of features that include:
View your account summary
Complete a service purchase estimate
See your contact and beneficiary information
Get a customized retirement benefit estimate
Access your member statements
Register for webinars, and more!
Our Video Library provides a range of educational quick tips designed to help you prepare for future retirement.
Our team is always available to answer questions and help you through the retirement process. Send us a message at memberservices@SBCERA.org or give us a call at (909) 885-7980 and we'll be happy to help.
It's never too early to start planning for retirement. Visit our website today at www.SBCERA.org/Planning-Your-Service-Retirement to get started.