Chief Investment Officer, Don Pierce – CIO Magazine's 2023 Power 100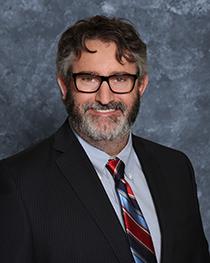 Congratulations are in order for our Chief Investment Officer Don Pierce, who has been named to Chief Investment Officer Magazine's 2023 Power 100 list of top investment officers.
They note: "They note: "It is no simple task to foresee the future. Yet in reviewing our Power 100 list, one thing is for certain: Those who have made it to the CIO seat and on this 2023 list mostly, and perhaps crucially, continue to guide their funds through volatile times and are disciplined enough to navigate whatever is ahead."
Charlie Munger said, "The underlying principles of sound investment should not alter from decade to decade, but the application of these principles must be adapted to significant changes in the financial mechanisms and climate. These CIOs are the ones adapting to myriad changes on multiple fronts, while still abiding the underlying principles for the sake of the institutions and beneficiaries who rely on them."
You can read more about the top CIOs here.