Chief Investment Officer, Don Pierce – CIO Magazine's 2022 Power 100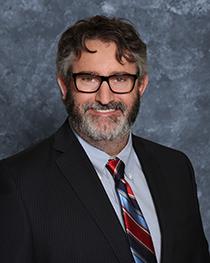 Congratulations are in order for our Chief Investment Officer Don Pierce, who has been named to Chief Investment Officer Magazine's 2022 Power 100 list of top investment officers.
They note: "They note: "Leadership is most critical in turbulent times. In 2022, it was crucial for funds to hold to their investment convictions and their asset allocation plans. CIOs were called on to protect and guide their funds, use their authority to create positive results and share their experience to help others, collaborate and bring new ideas to light. Leadership takes on many forms. This year, for our annual Power 100 list of CIO allocators, it is in the form of gravitas, adaptability, tenure, assets under management, and change-making."
You can read more about the top CIOs here.