Chief Investment Officer, Don Pierce – CIO Magazine's 2021 Power 100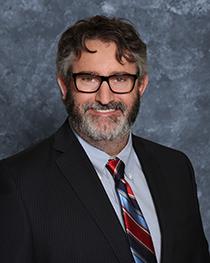 Congratulations are in order for our Chief Investment Officer Don Pierce, who has been named to Chief Investment Officer Magazine's 2021 Power 100 list of top investment officers.
They note: "Pierce's fund has made a strong recovery since a tough fiscal year end result in June. So far in the new fiscal year, SBCERA has seen a 22% return through February. A number of factors played a part, including the fund's delayed pricing recovery of private equity, the slow but steady recovery of the plan's structured credit portfolio, and the announcement of the COVID-19 vaccines that have kickstarted a strong recovery in small-cap stocks, emerging market stocks, and credit. Pierce has an informed rebalancing program using Russell Investments to implement both tactical and strategic allocations based on a model developed with Mcube. The program results over the past 14+ years have added $1.4 billion to the plan; in 2020 alone, the program added $421 million."
You can read more about the top CIOs here.